Dreaming of waking up to an exotic island where they have these wonderful buffet of fruits? It is not only a dream but a reality when you will grab a chance to come to any Island in the Philippines.
And if you do come here, you would be then in fruit paradise. Grab the opportunity to choose any fruit to your hearts content. For me, I would recommend choosing between strawberries or bananas. I love them both!
Bananas can be bought day in and out in our country. These unassuming shrub can be seen in almost every roadside that you pass by in the countryside- is a yummy treat for us.
It can make you happy. Research shows that bananas are actually one of those food that has a lot of benefits. The ripe fruit eaten fresh are sweet and the texture can vary as bananas go in various size and shapes and colors.
But to combine strawberries and bananas? Both would be an explosion of different flavors in your mouth.
A mouth watering treat!
Maruya
, on the other hand, or Banana fritters are a common dish served during snack times in the Philippines. It taste so good and you will feel so full afterwards that you think you already have a meal.
Lets try these...
How to make your own unique banana fritters:
Step 1: Plant a banana (assuming you are in the Philippine countryside ) LOL
Step 2: Harvest a banana (Going to the market and buying one fresh bundle works better)
Step 3: Cook a banana: Slice and Dice
Step 4: Mix flour (better choose those ready to mix, like pancakes), sugar and bananas, then fry- better check out this
RECIPE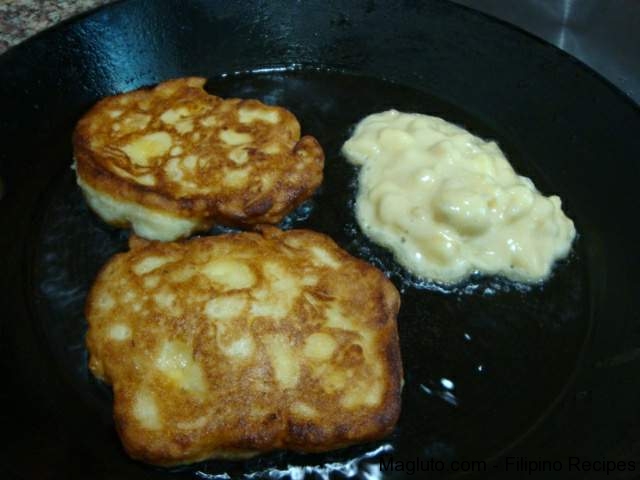 Step 5: Serve
Happy Eating!